Our Service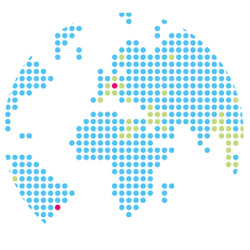 1
Global
supply
of high- end quality products
Our primary areas of supply are Italy, Spain, France, India, Egypt, Peru, Turkey, Bulgaria, Vietnam, Thailand and the Philippines. We offer a wide range of quality, deep-frozen and fresh products through contract-based/in-house cultivation.

Our international supply network includes only carefully picked farmers and manufacturers that are certified with BRC, IFS, ISO 9001, HACCP, HALAL as per our quality requirements.

Based on our long-standing experience and the close cooperation that we have developed with these partners over the years, we can guarantee optimal and professional contract fulfilment.
2
Tailor-made
product solutions
based on the needs of our clients
Providing support to our manufacturers throughout the whole process makes it possible for us to control the outcome seamlessly. This allows us to customise the cultivation and processing methods to the individual requirements of our customers. Our product solutions include:
Individual product properties: cuttings, calibration
Individual processing levels: e.g. blanch, marinate, ferment, oven-dry, grill, mark etc.
Individual mixing proportions
3
Development
of product innovation
for industry, food service and retailers
With creativity and vision, we develop products of tomorrow. The R&D of KOCH Tiefkühlkost constantly tracks the international trends of the food market to create new food developments. Our latest innovations include: Pepper-Drops™, semi-dried / ovenroasted tomatoes and tomato cubes with gradually reduced moisture content.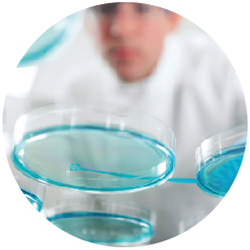 Our quality managers check the quality of seeds, cultivation of products, production and logistics. Nothing is left to chance. We provide:
Frequent supplier audits
Supervision of key harvests and production in the country of manufacture
Placing of labels and lot-information for 100% traceability
We operate a logistics centre that includes 4 deep-freeze, cold&dry warehouses with a total storage capacity of 15,000 pallet spaces. It is located on the border of Berlin with quick access to the autobahns and SXF Schönefeld airport. Our customers include renowned European food manufacturers and discount supermarkets, which we constantly provide cost advantages by optimisation of all processes.